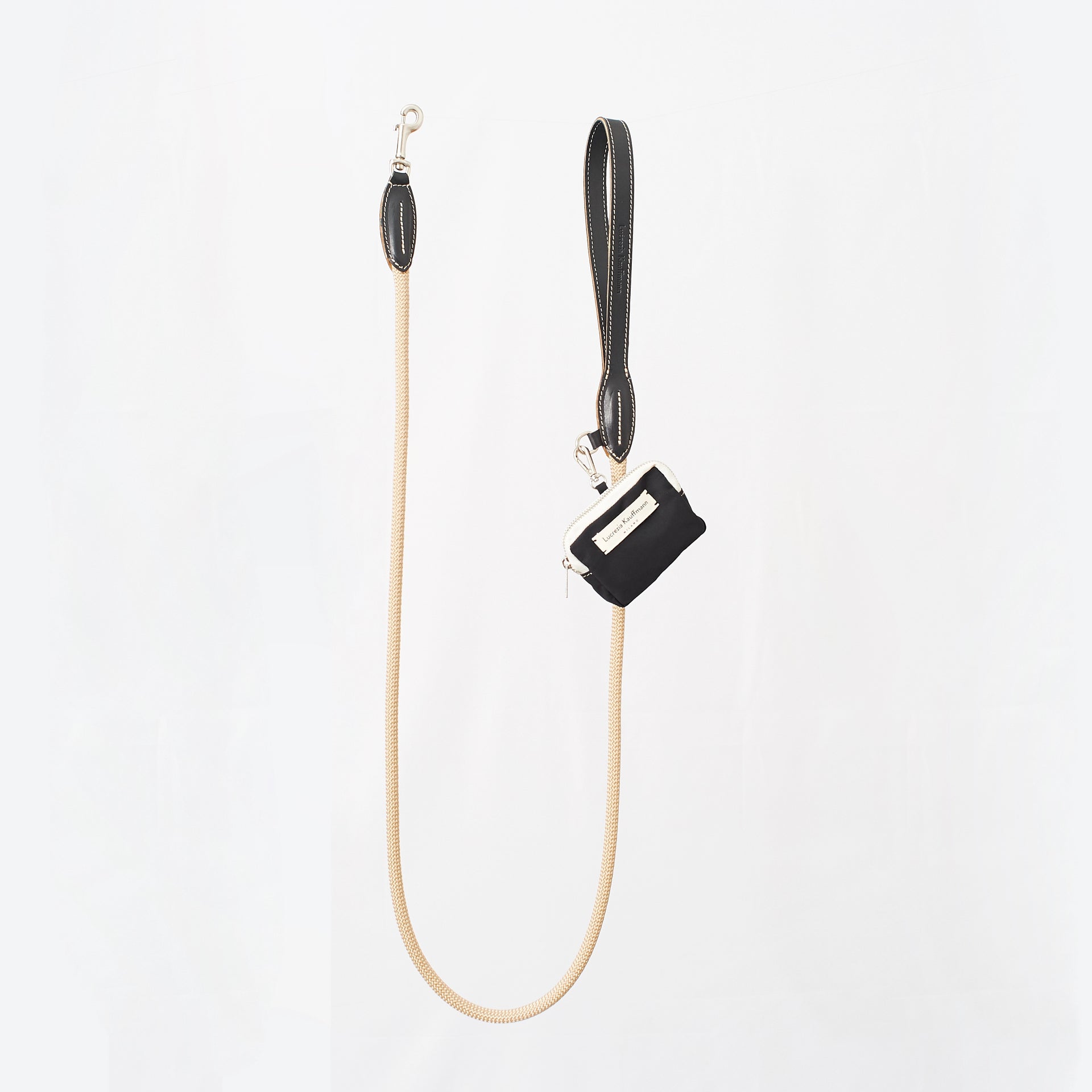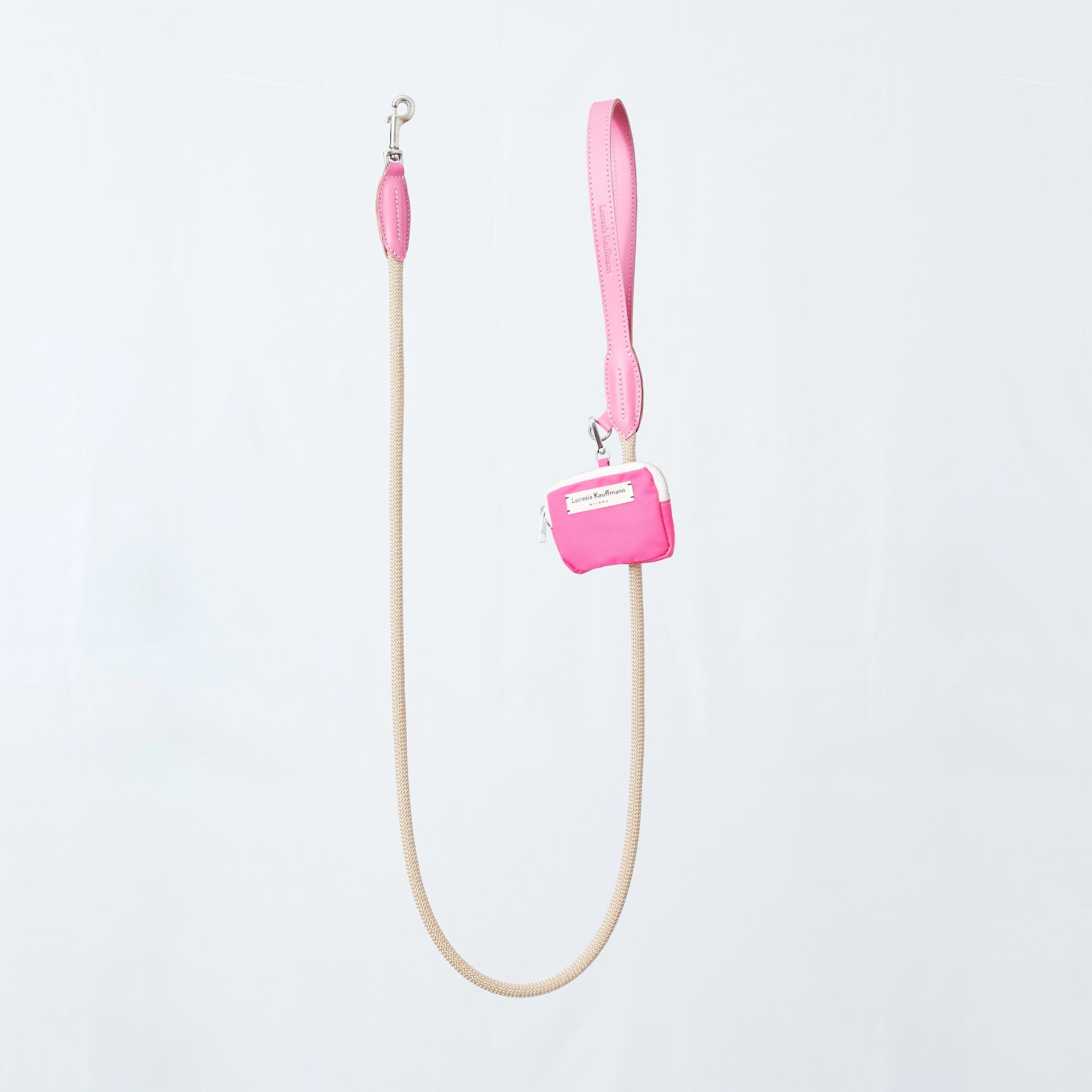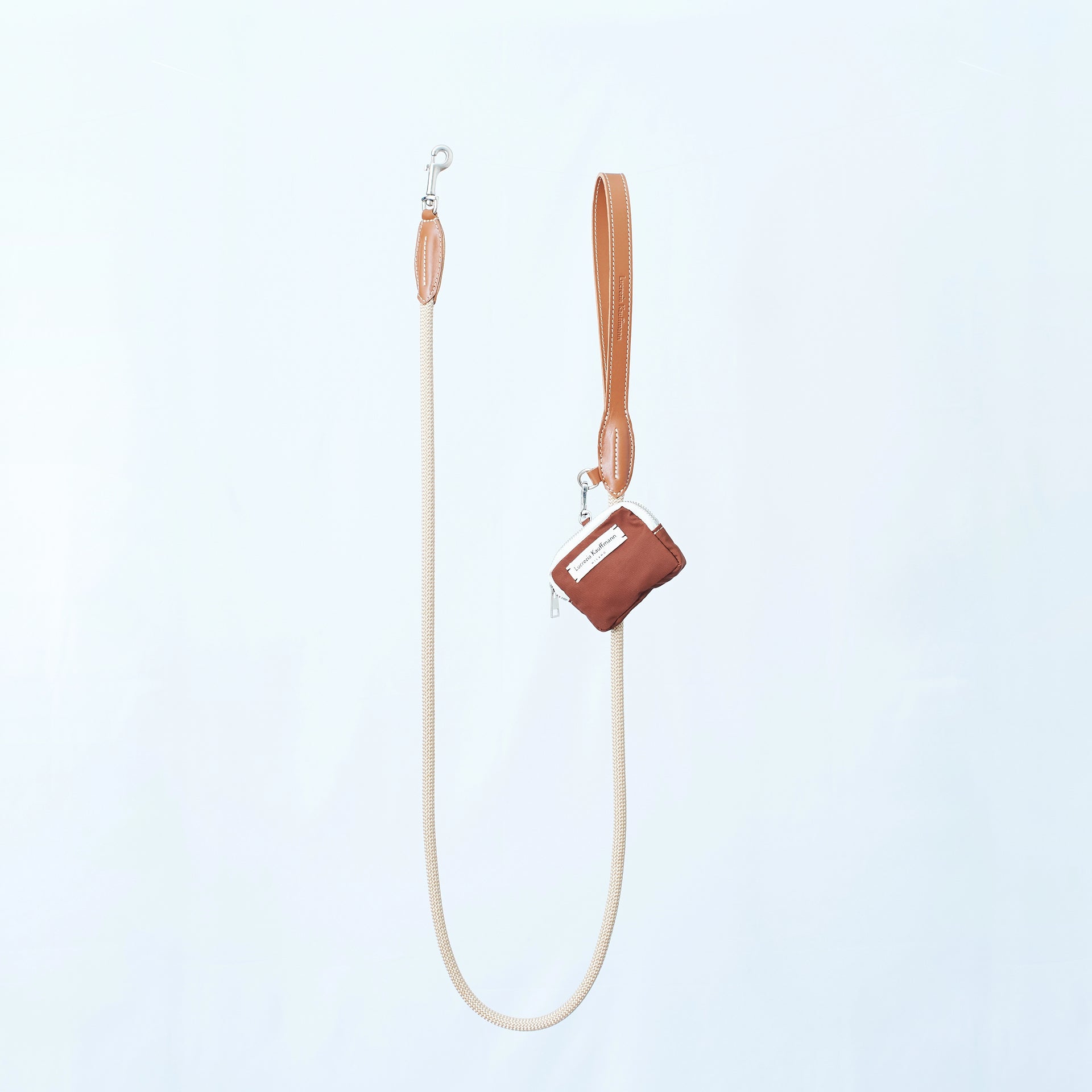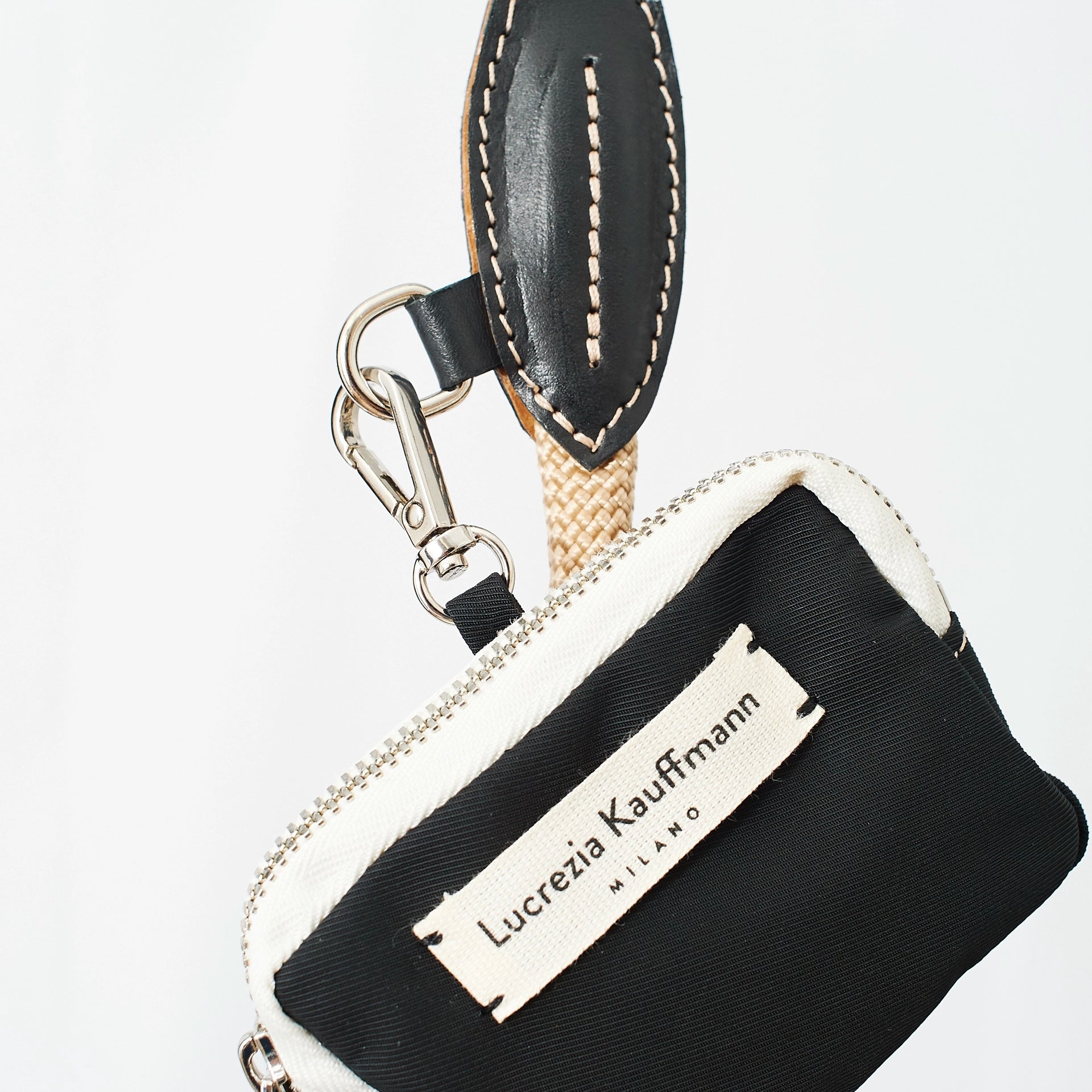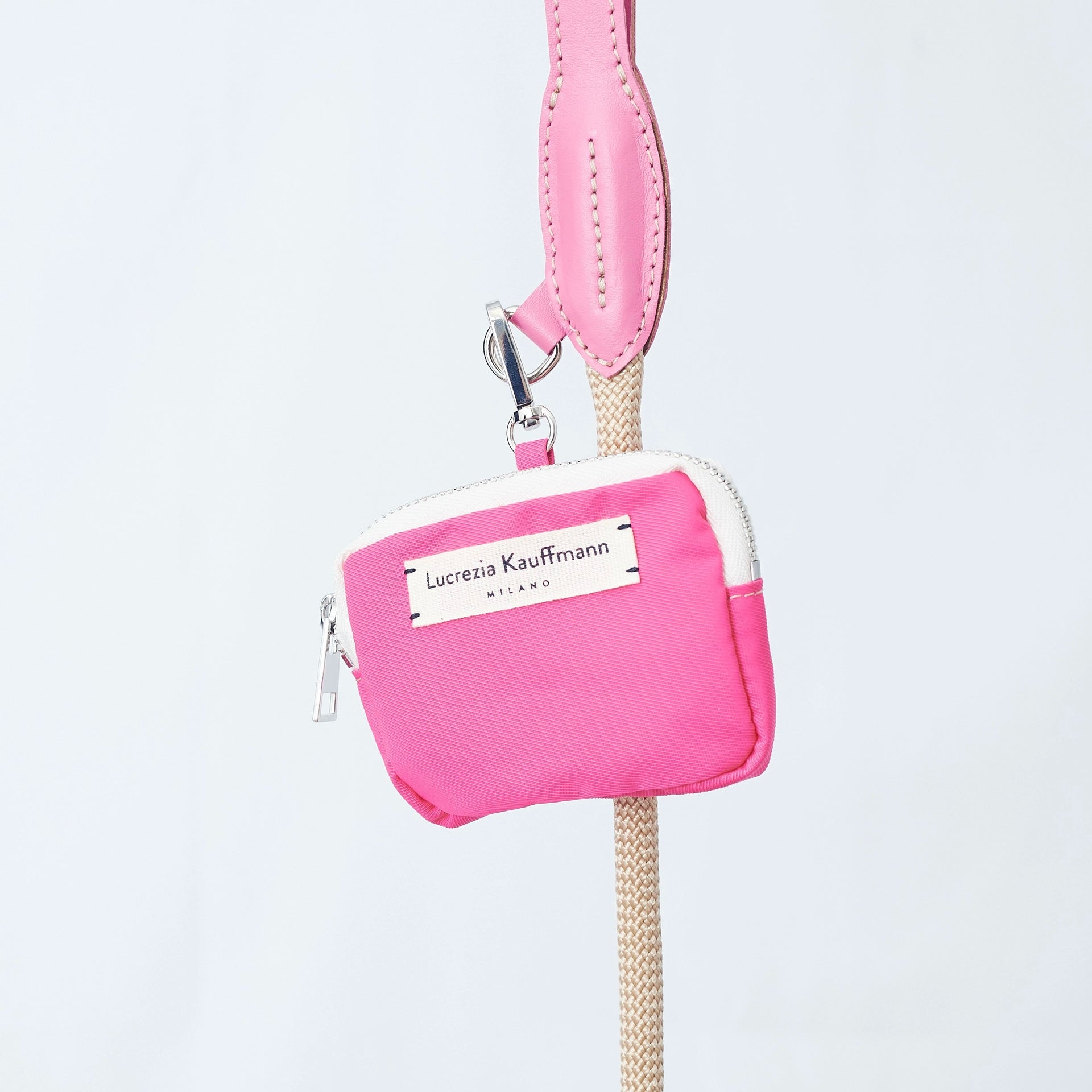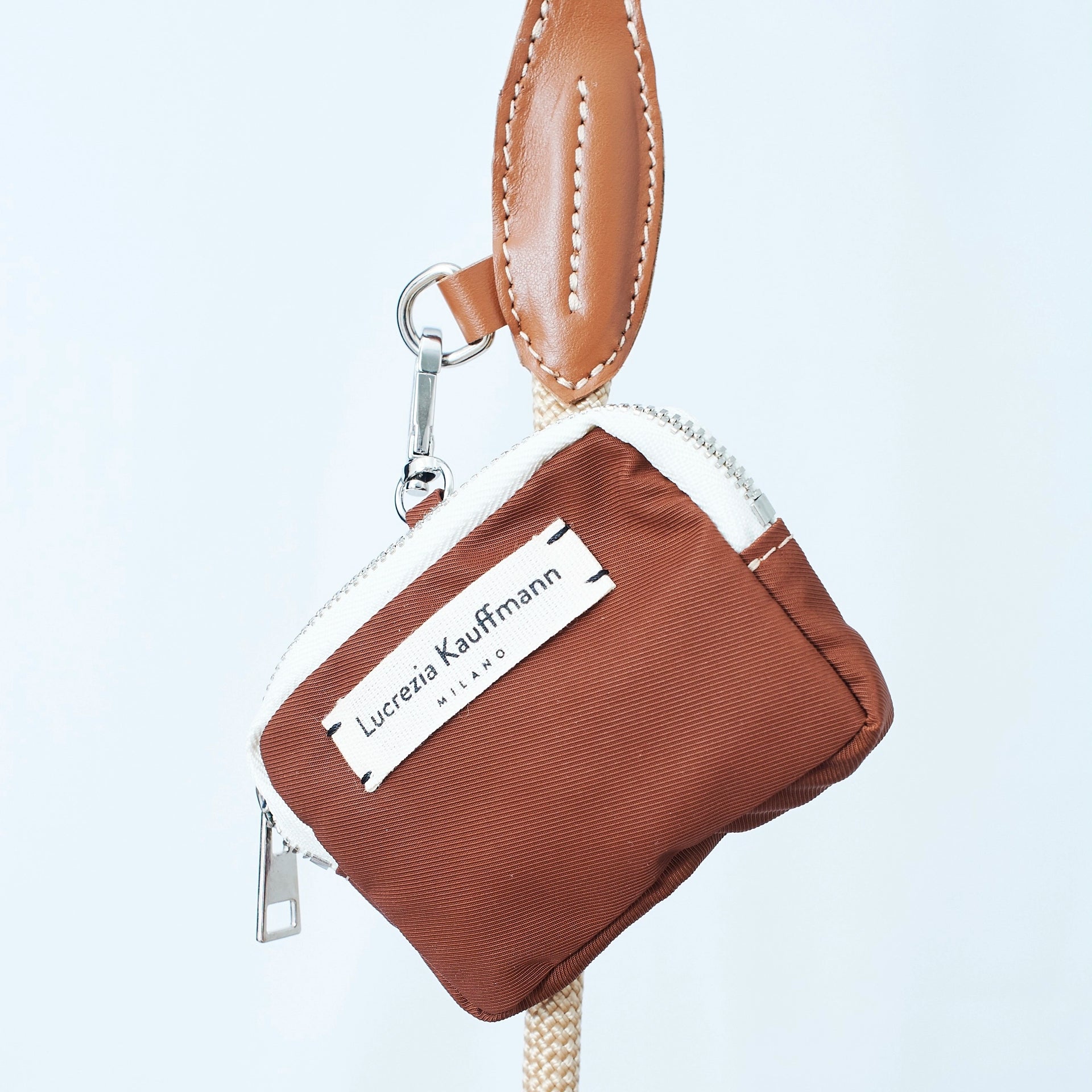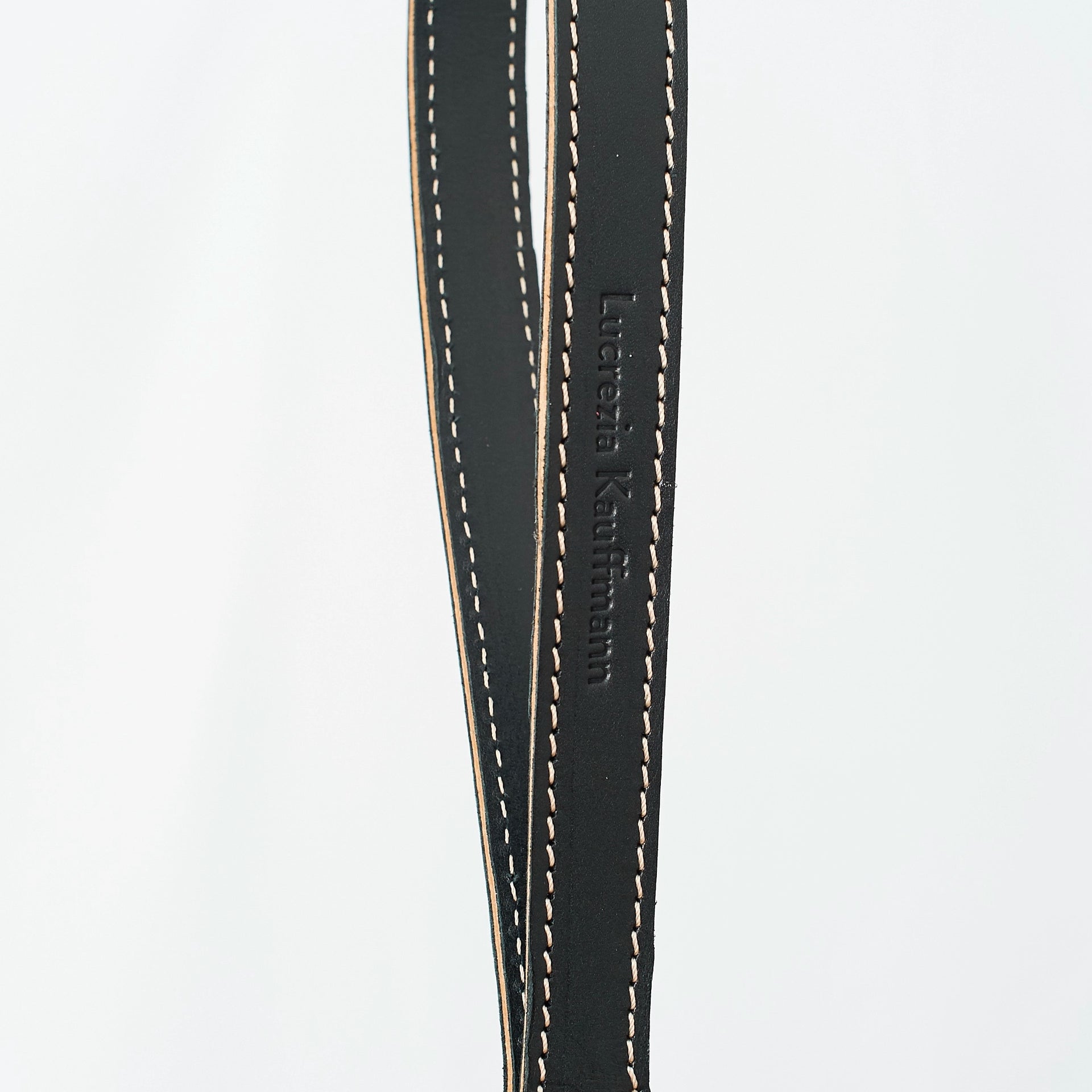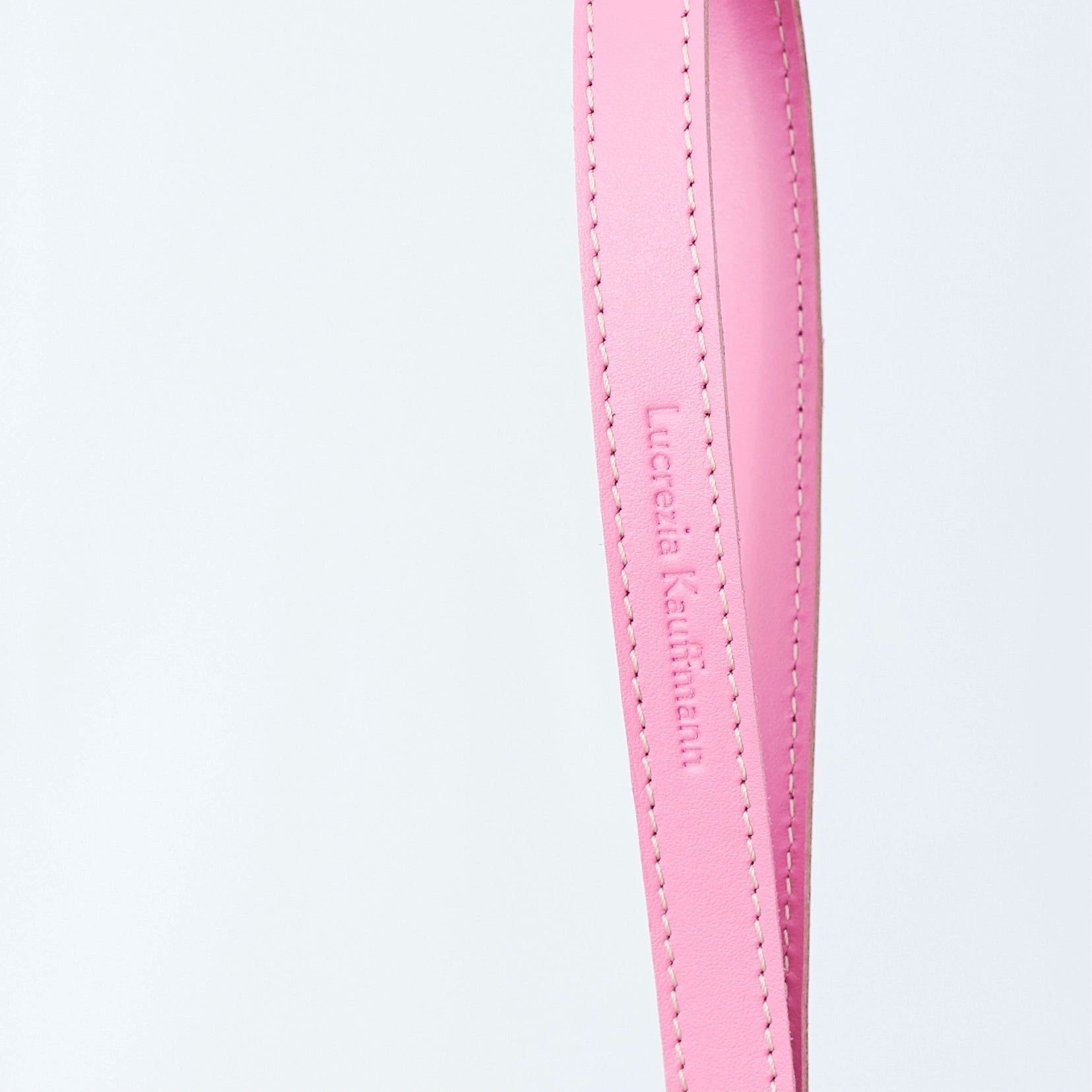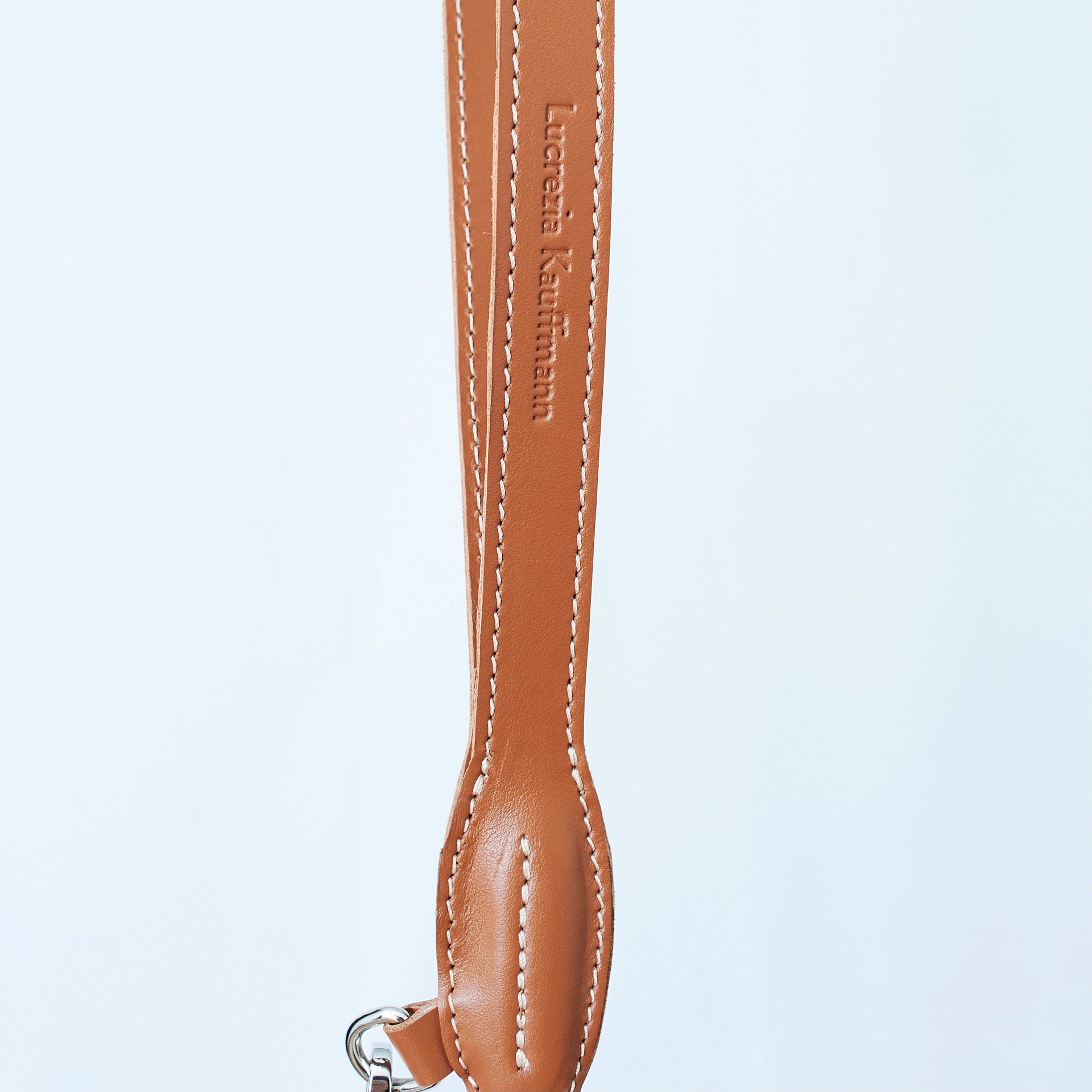 LK Doggo Leash is a new leash designed by Lucrezia Kauffmann. It stands out for its design, with attention to detail and designed to meet all the needs of the owner and his dog. Its aesthetic is minimal and reflects the Milanese taste, neutral colors are combined with sparkling nuances. Designed in combination with LK Doggo Collar, the leash is available in two sizes: small and large.
Each leash is combined with a pochette for hygienic bags in tone with the set. LK Doggo Leash is made of leather and polyester, a synthetic fibre that derives in part from recycled material. An in-depth study on the product and its characteristics were carried out for the research of materials: the leather comes from a "Gold rated LWG" certified Italian tannery that stands out for its sustainable approach to leather treatment. The leather is resistant to traction, abrasion, and water. The polypropylene leash rope and the nickel-free iron accessories have been selected from suppliers who produce materials suitable for the pet world, which are antiallergic and resistant.
The manufacture is made by Milanese artisans and some parts of the product are hand-sewn.
COMPOSITION
treated leather - polyester tape
MADE IN ITALY