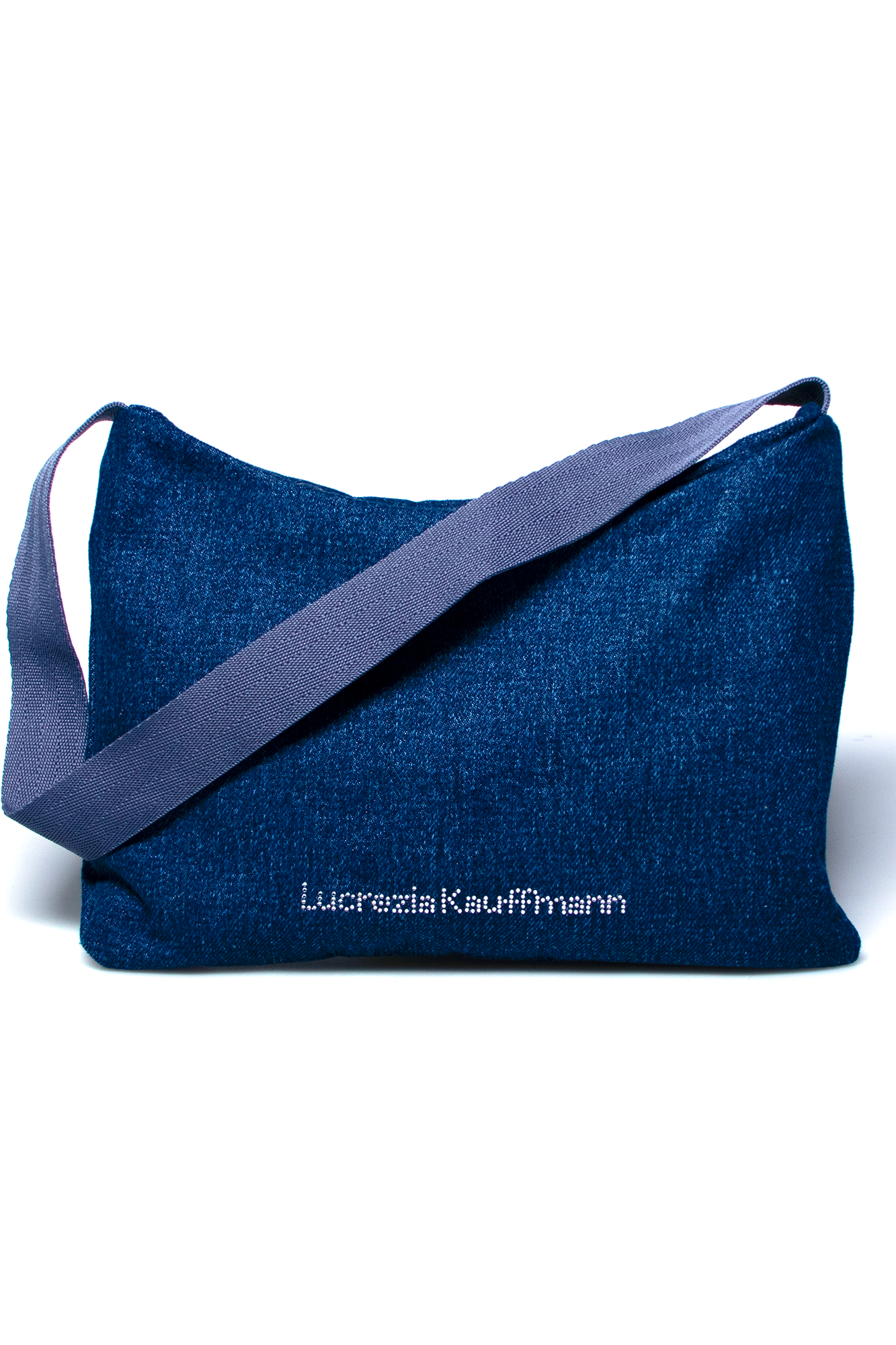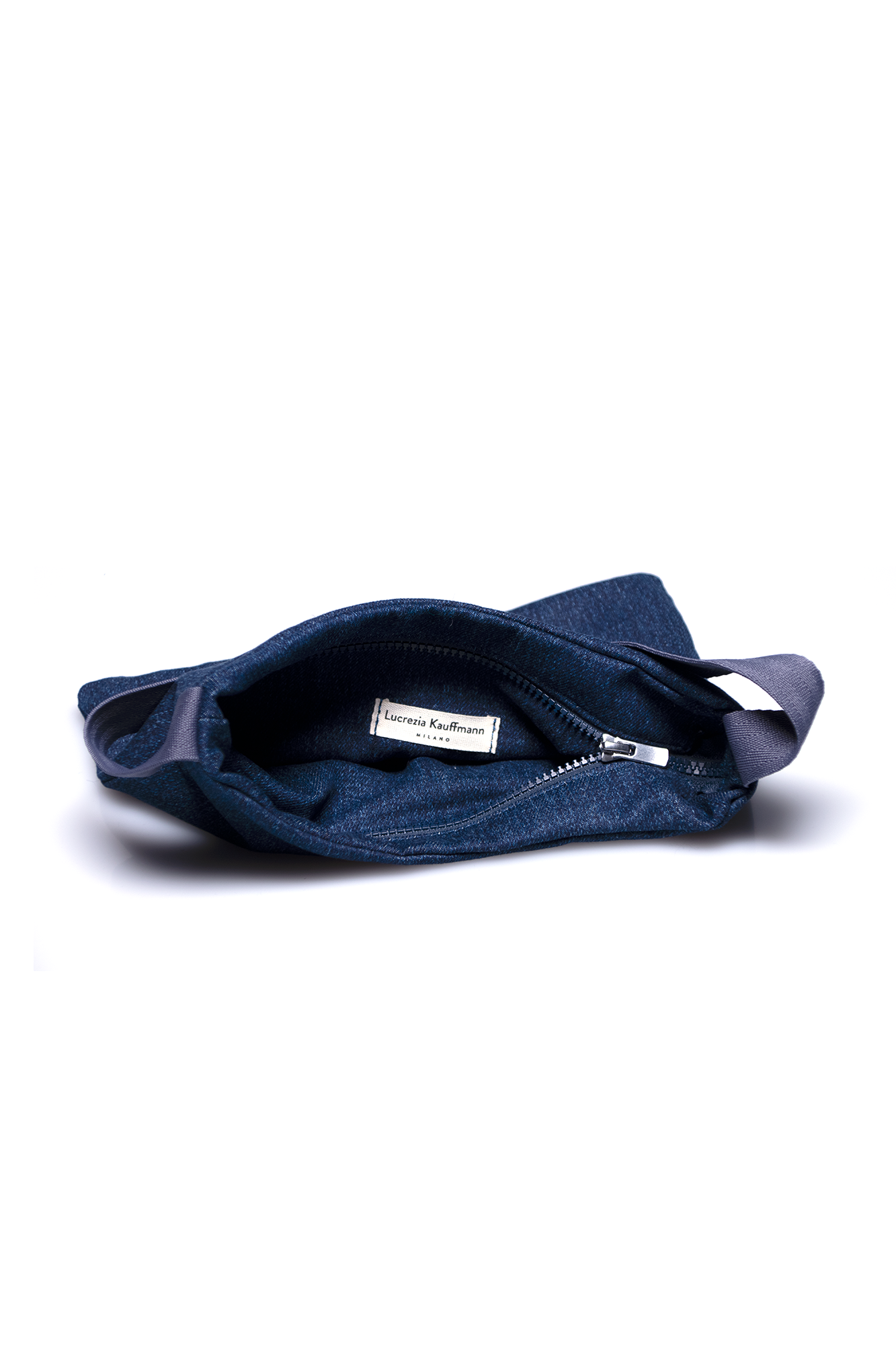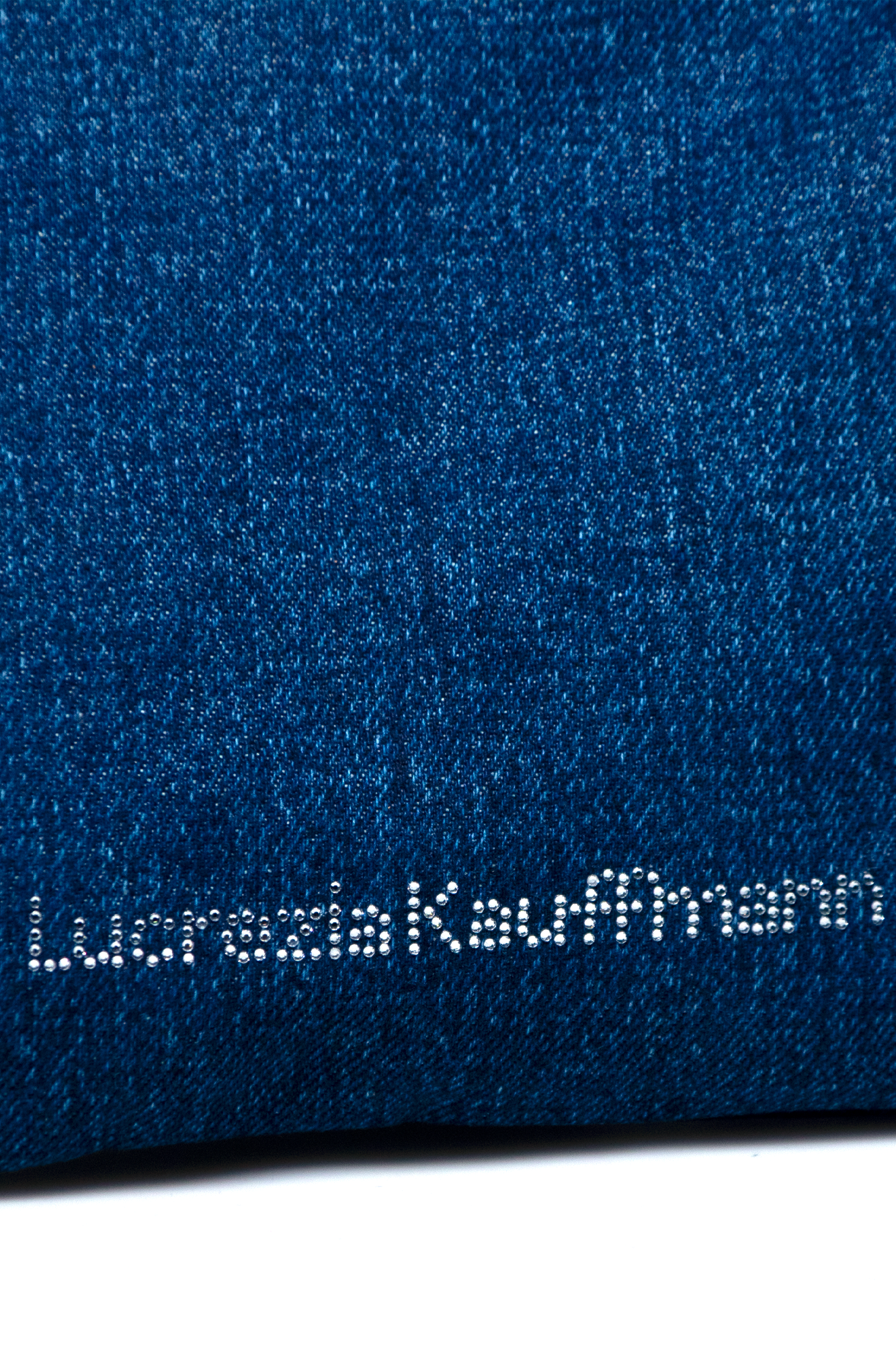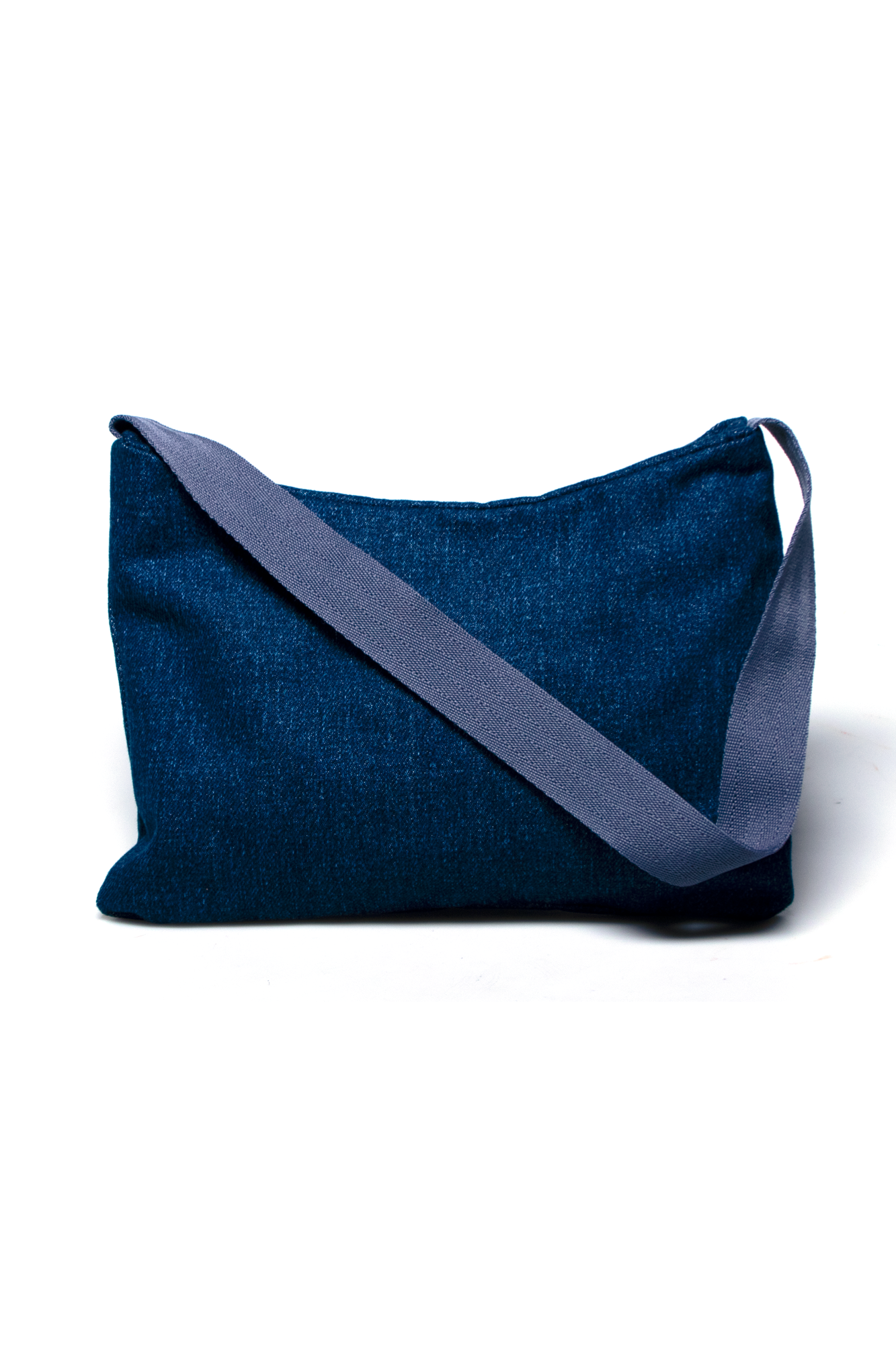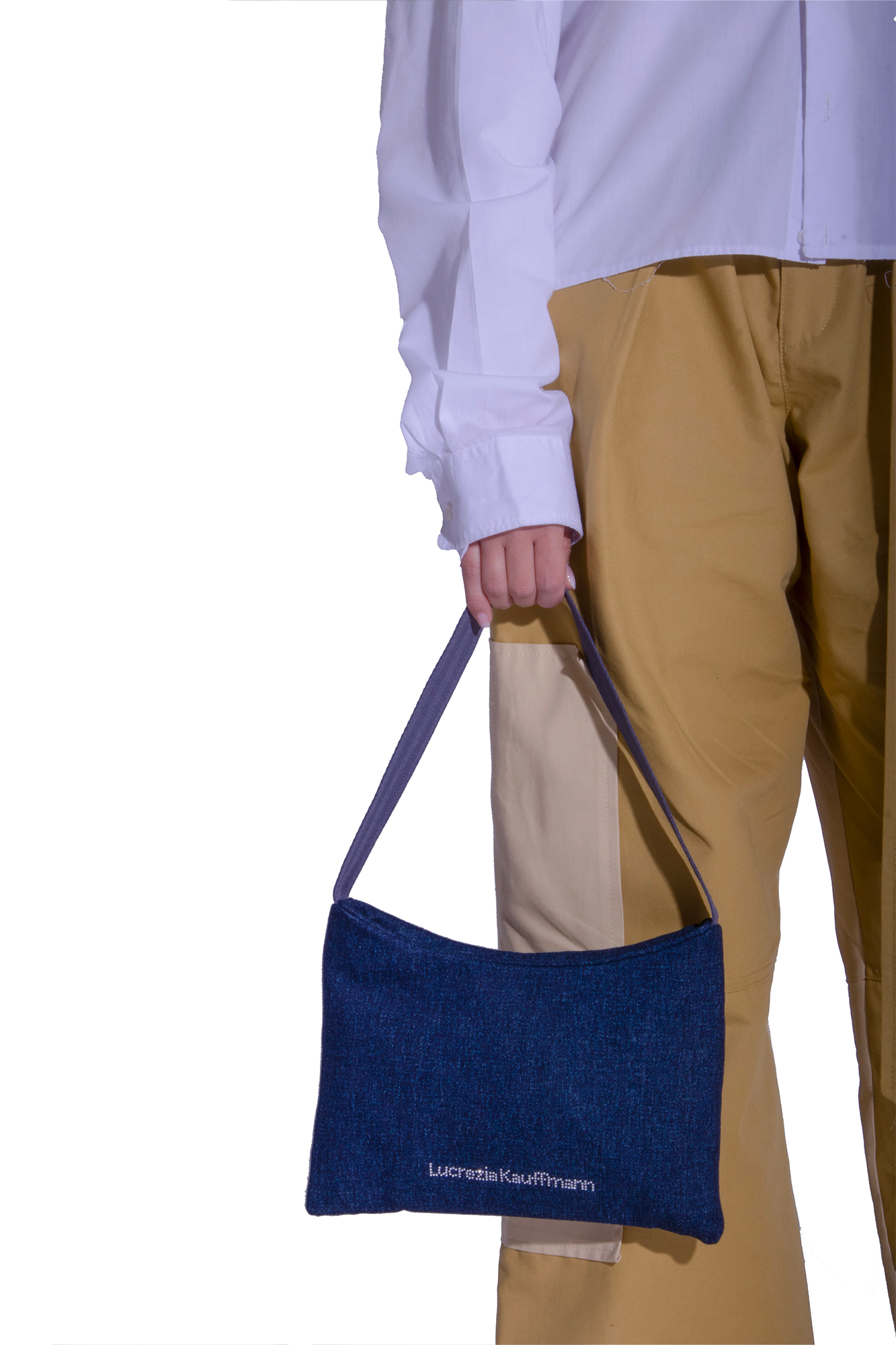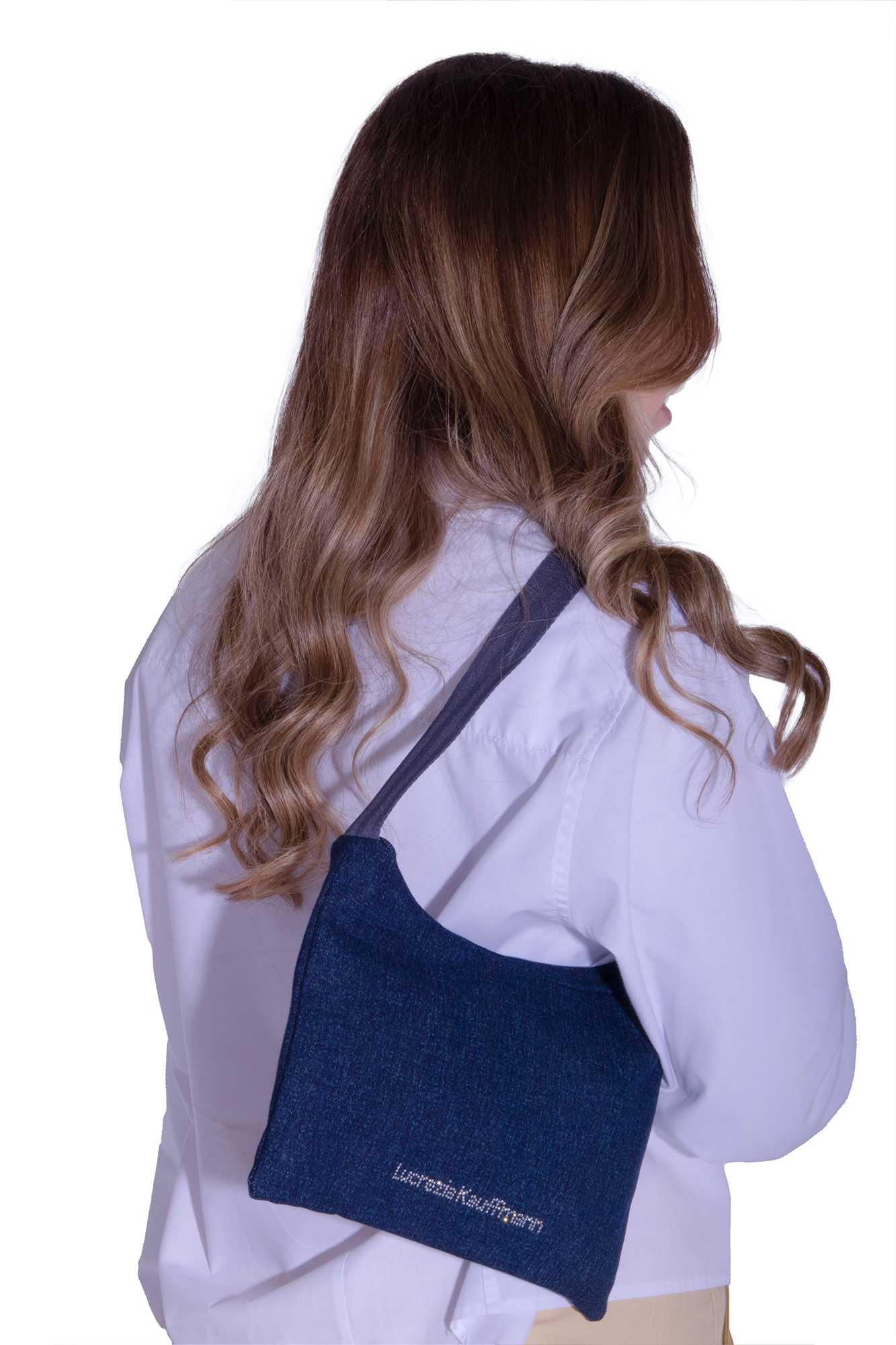 LK NAOMI is the bag designed for the day, with a casual and urban look, but also suitable for the evening, being sophisticated and fanciful. Compact but capacious, it has a zip closure. The logo is made of strass, tiny hot-applied crystals make up the Lucrezia Kauffmann inscription.
SIZE
width 28 cm, height 16 cm, depth 4 cm
handle width 25 cm

COMPOSITION
recycled denim fabric, nickel free accessories, polyester herringbone ribbon, strass logo
MADE IN ITALY
PRODUCT CARE AND MAINTENANCE
hand wash in water max 30°, iron on reverse side. With time and use, the appearance of the logo may vary, pay particular attention to the strass lettering.
MATERIAL

The Y2K collection is made of denim fabric composed of 70% GRS certified recycled cotton and 30% virgin cotton; it is classic blue jeans in color, and it is soft and smooth to the touch.

The fabric is produced by a Milan based company leader in the denim sector, innovative in the field of the production system and attentive to the principles of eco-sustainability. The chosen fabric is in fact pre-washed through a process called "ecosonic", a technology that provides for a saving of 60% of water, 70% of electricity and 90% of CO2 emitted. The fabric is tested and certified according to international standards.

All the models in the collection are characterized by the decorative element of the logo on the front. In the strass version, tiny hot-applied crystals make up the Lucrezia Kauffmann inscription. In the framis version the logo is silver coloured.

Some models are lined with a recycled nylon fabric, the accessories used are nickel free; all materials are produced in Italy.

The manufacturing of the entire collection is entrusted to artisans from the area of Milan, small companies with decades of experience in the leather goods sector.