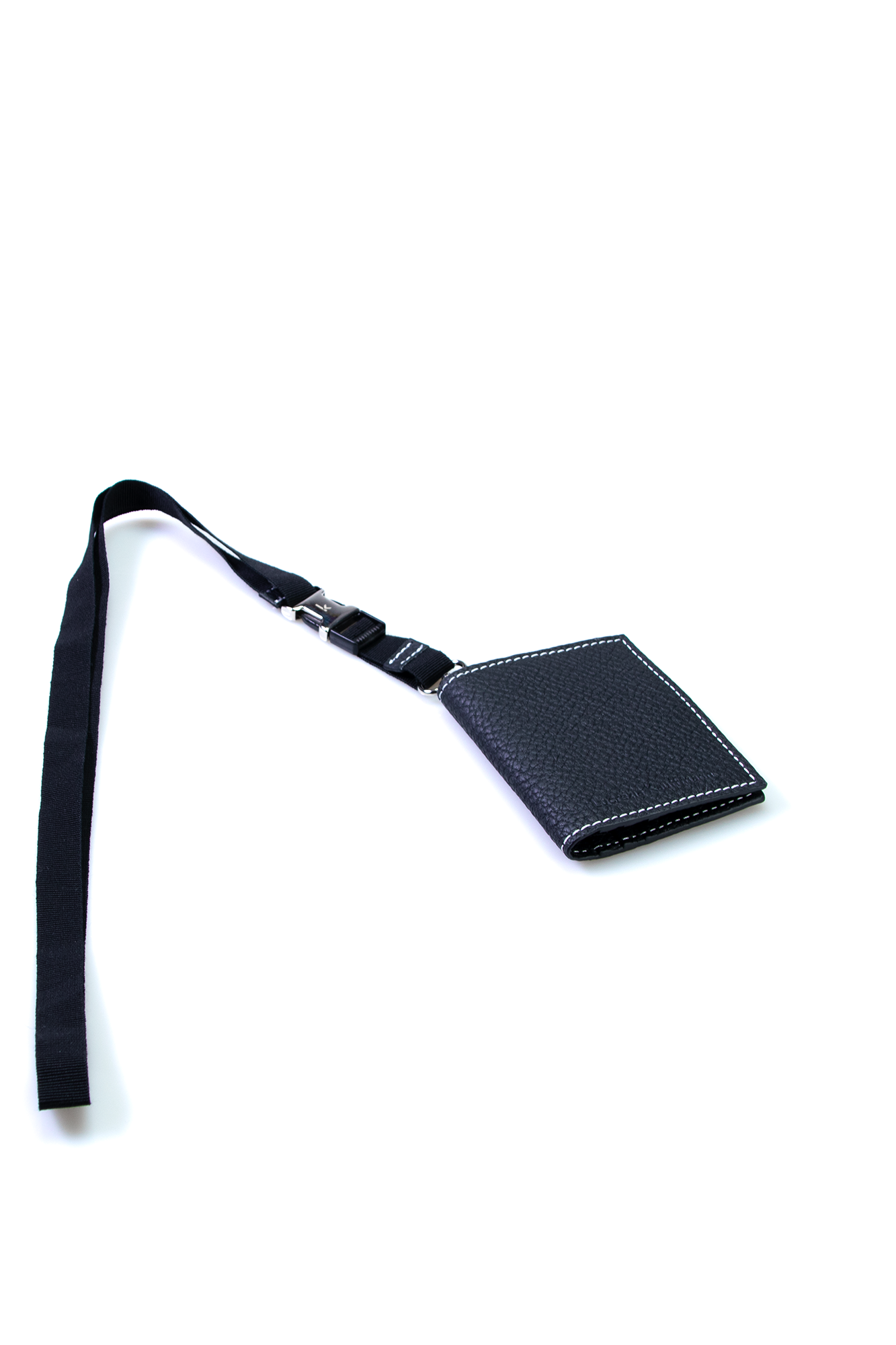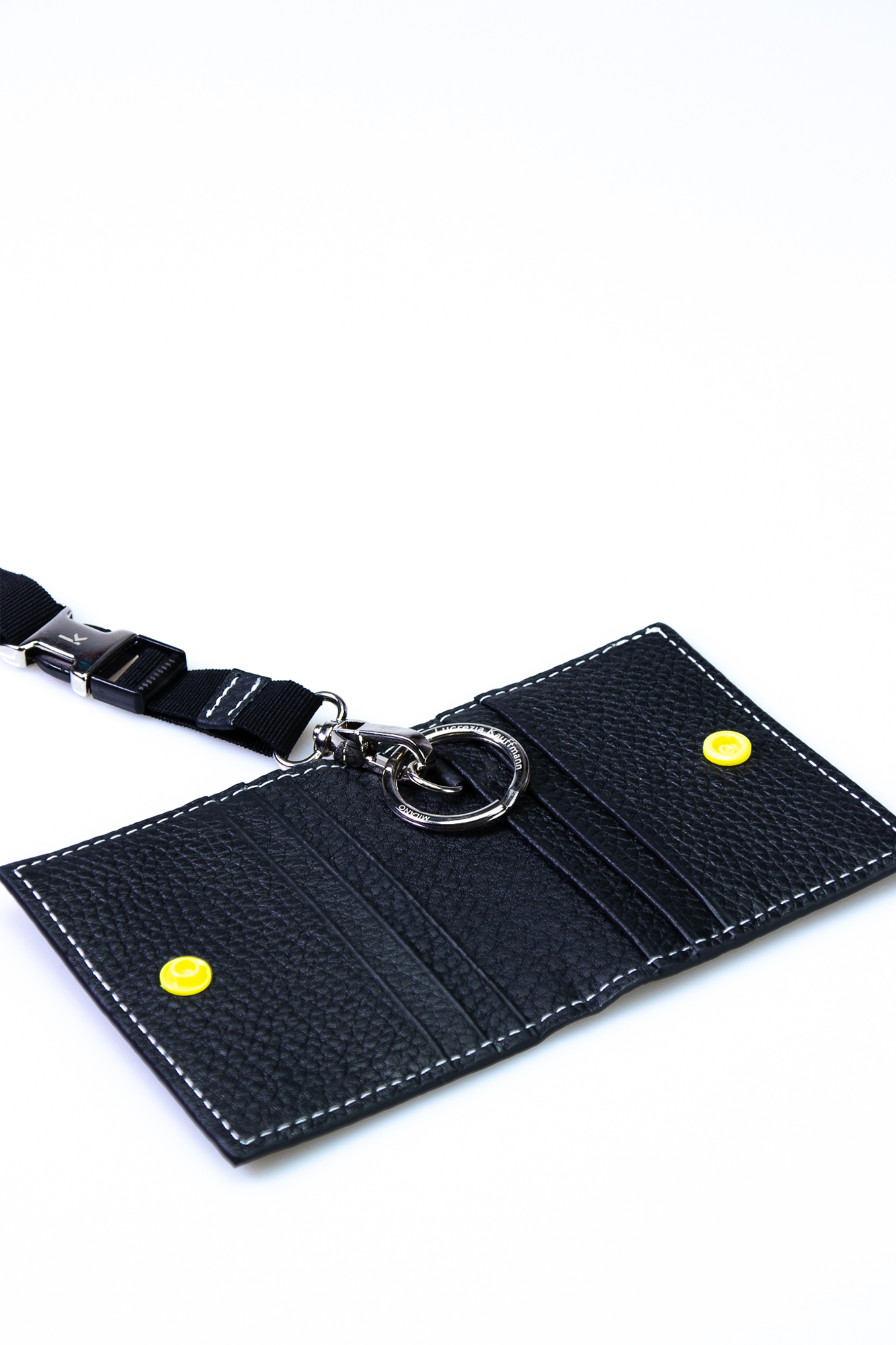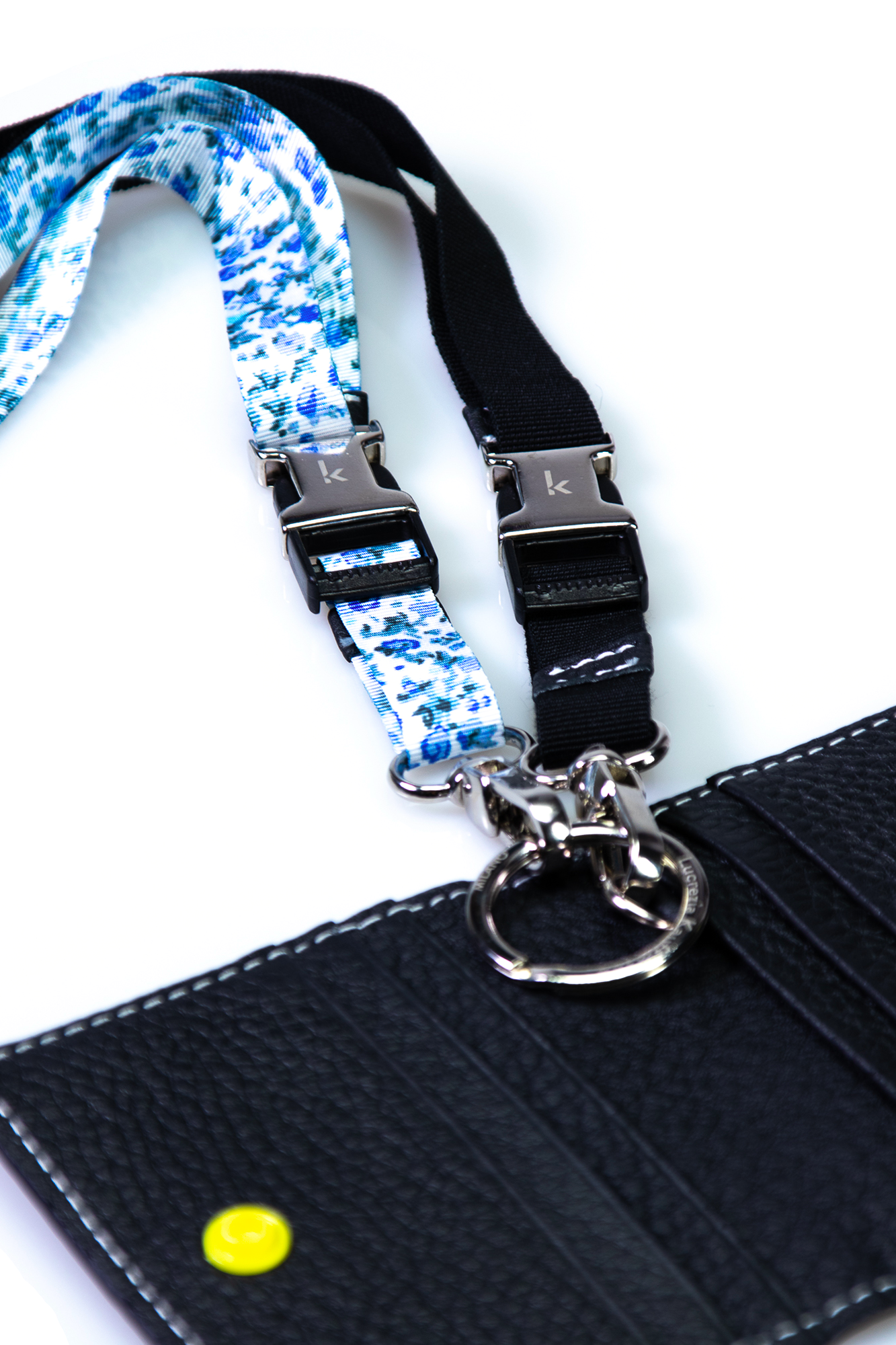 LK WalKyn' Moonless Night Black
Designed for the frenetic life of Milan, LK WalKyn' is the new comfortable and versatile accessory. It can be used as a card and banknote holder, but also as a key holder, or it can be both.
LK WalKyn' is a card holder made of leather that closes with automatic colored buttons. It contains 6 compartments and is hooked up to the removable neck strap using a small snap hook. It can become a key holder by inserting the LK branded ring on the snap hook, but the two functions can coexist according to your needs. 
LK WalKyn' allows you to have everything you need to get around in comfort and style.
The shades of the leather with which the cardholder is made recall those of the LK Tote, a bond also underlined by the possibility of choosing the color of the neck strap, which can be plain or with a floral print.
The leather chosen is finished in soft tanning, milled and printed, and comes from a material classified as deadstock, in line with the principles of the Lucrezia Kauffmann brand of not producing in excessive quantities.
Pantone colour code: Moonless Night Black 19-4203 TPG
SIZE

Width: 8,5cm
Lenght neck strap: 48cm
COMPOSITION
100% 
N
atural Tanned Leather
MADE IN ITALY